We're thrilled to announce uSMART's "new" logo, the visual representation of our brand direction, positioning us as "The No.1 Choice For U.S. Options Trading". Our aim is to continuously improve and enhance our offerings to meet our clients' evolving needs. This is why we've refreshed our brand and introduced a striking new App Icon that embodies our growing maturity and sophistication. The new logo is simple, eye-catching, and unique, representing our commitment to creating a more recognizable and memorable brand identity.
From our original dolphin mascot to this sleek new visual icon, we are
dedicated to providing our clients with exceptional experiences and services as we strive to be the leading options trading platform in the industry.

uSMART's options trading stands out for its diverse range of option strategies, including long/short single option, covered call, vertical, straddle, strangle and more. We also support US stock options, as well as SPX and VIX index options trading, providing clients with real-time market depth and  option quotes in milliseconds. Our intelligent tools, such as Grid Trading Order, help clients automate their options trading strategies and accumulate profits over time.
uSMART also offers a wide range of investment products and services, including stocks, fractional shares, forex, and futures, allowing clients to easily diversify their investment portfolios on this one-stop platform. With our advantages in options trading, uSMART has become the must-go-to platform for technical traders and valued investors looking to capitalize on the many opportunities in this fast-paced market.
Our brand story.
At uSMART, we're passionate about empowering our clients to achieve financial success. We're more than just a broker firm - we're a technological company with financial capabilities, a community of traders and investors, dedicated to providing smart, professional and outstanding one-stop financial services to our clients, to best serve investors' needs and investment journey.
Our new logo, featuring an 'U' shaped 45 degrees upward-facing blue dolphin which mirrors an uptrend, embodies our brand name uSMART and our mission to aid investors to grow their investments. All made possible with our SMART trading and investment tools, making clients' investment journey hassle-free; Smart Trading Easy Investing.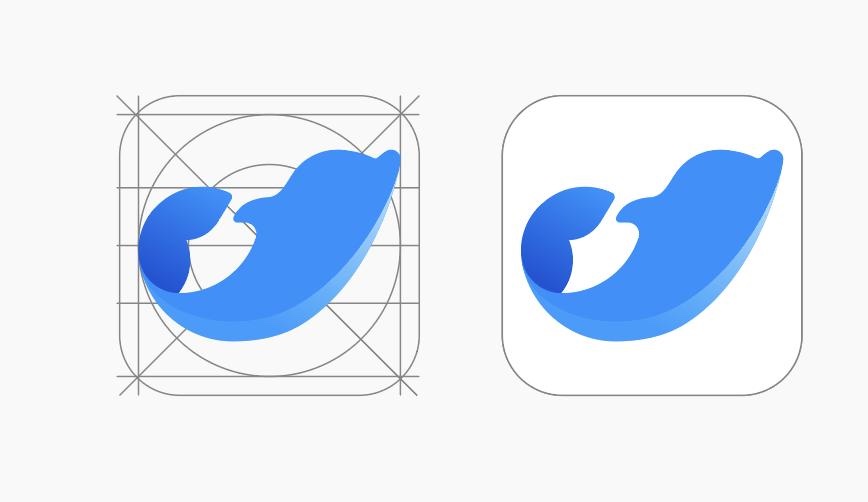 Dolphins famed for living in pods reflects our commitment to building strong relationships with our clients, working together to achieve their financial goals. The blue color of our logo represents the security and stability that our clients can expect when working with us, knowing that their investments are in good hands.
We're constantly refining and reinventing our approach, always striving to deliver the best possible service and support to our clients. Our new logo is a testament to our commitment to excellence, and to the bright future we see ahead for our clients and our community.
We are pleased to share our new logo, it marks a significant step for the brand strategy upgrades. Also, It distinctly shares our commitment to our clients, and our mission to help investors have the right information and tools to make informed investment decisions.
---- Torry Hong, CEO of uSMART Group
Discover more about options trading and other investment products, and take a glimpse of the new logo, simply download or update uSMART app on the Apple appstore or Google Play store.

Follow us
Find us on Twitter, Instagram, YouTube, and TikTok for frequent updates on all things investing.
Have a financial topic you would like to discuss? Head over to the uSMART Community to share your thoughts and insights about the market! Click the picture below to download and explore uSMART app!



Disclaimer: uSMART Securities (Singapore) Pte. Ltd is providing this content for information and educational use only.